Come and visit the vibrant and lively city of Nashville and participate in the 2023 HDKI North America Summer Camp. The city is the hometown of country music and the birthplace of bluegrass, with roots in R&B, and a thriving pop and rock scene. A popular destination for tourists throughout America and farther afield, the city is the perfect place to host the 2023 summer camp, allowing participants throughout North America to easily travel to the event.
THE SUMMER CAMP IS OPEN TO ALL, REGARDLESS OF ORGANISATION
Venue
Hyatt Place Nashville Brentwood
202 Summit View Drive,
Brentwood,
TN.
Tel: +1 615-661-9477
www.hyattplace.com
The hotel is conveniently located a little over 20 minuets from the Nashville
International Airport. Surrounded by numerous shops and restaurants, the
hotel is the perfect venue to stay, train and enjoy everything Nashville has to
offer.
Google Maps Link:  https://goo.gl/maps/6pmAszmFmcWC8kKo9
Schedule
Friday 21st July
Group 1 6-7.30pm
Group 2 7.30-9pm
Saturday 22nd July
Group 1 10-11.30am & 2 - 3.30pm
Group 2 11.30am – 1pm & 3.30-5pm
Dan Exam 5pm
Sunday 23rd July
Group 1 9.00 - 10.30am
Group 2 10.30am - 12pm
Camp Competition 1pm
Participants will be split into two groups, dependent on rank. Times may vary.
Camp competition is open to all participants of the camp and in included in the training fee.
Cost
Students:  1 day US$ 70;  2 days US$90;   3 days US$110
Adults:  1 day US$75;  2 days US$100;   3 days US$125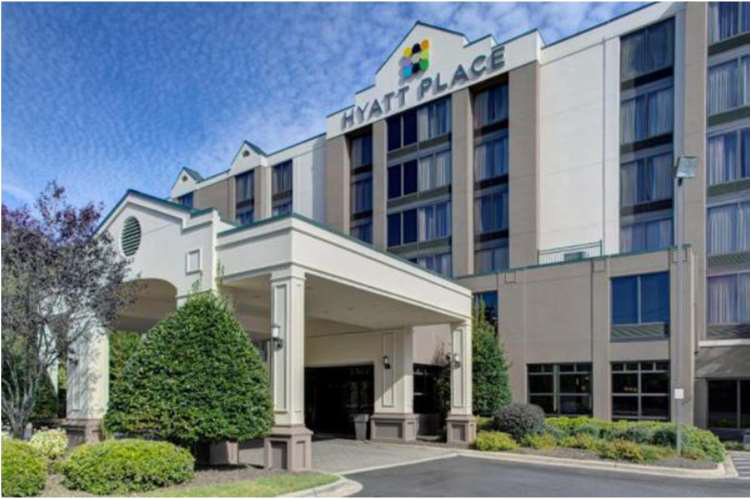 Guy Brodeur 8th Dan
Guy Brodeur is a professional instructor, based in Quebec, Canada. He began training in 1979, gaining shodan in 1985.
Representing Canada both for the SKIF and the All-Styles team, he gained many gold medals in his long competitive
career. In 1998 he met Steve Ubl Sensei, a moment that changed his karate journey. Since then, he has spent his time
building his organization (Shotokan Canada), training regularly with Steve Sensei, developing his own karate and
teaching internationally. In 2020 he brought his group into the HDKI and is now a senior member of the group.
Scott Langley 7th Dan
Scott Langley is the founder and chief technical director for the HDKI. He lived in Japan for 5 years and is now
resident in Dublin, Ireland. A graduate of the famous instructors' course in Japan, Scott has been a successful
competitor with National, European and World championship titles to his name. He is the author of the
best-selling "Karate Stupid" and "Karate Clever" and is in great demand as an instructor throughout the world.
Ricardo Galina 7th Dan
Ricardo Sensei has been training for four decades, starting with his parents, who were also professional karate instructors. In 2001, he left his full-time dojo and moved to Japan, were he spent the next several years training on the instructors' course and becoming a personal student of Keigo Abe Sensei. He is now Chief Instructor of HDKI Mexico and holds numerous world championship titles.
Send us your reservation here
Cost
Students:  1 say US$70;  2 days US$90;   3 days US$110
Adults:  1 day US$75;  2 days US$100;   3 days US$125
When you go to the Stripe Payment page by clicking the button below you will have to Delete the Options You Do NOT want.  You can pay for multiple people using the form but remember to give us all the names please!